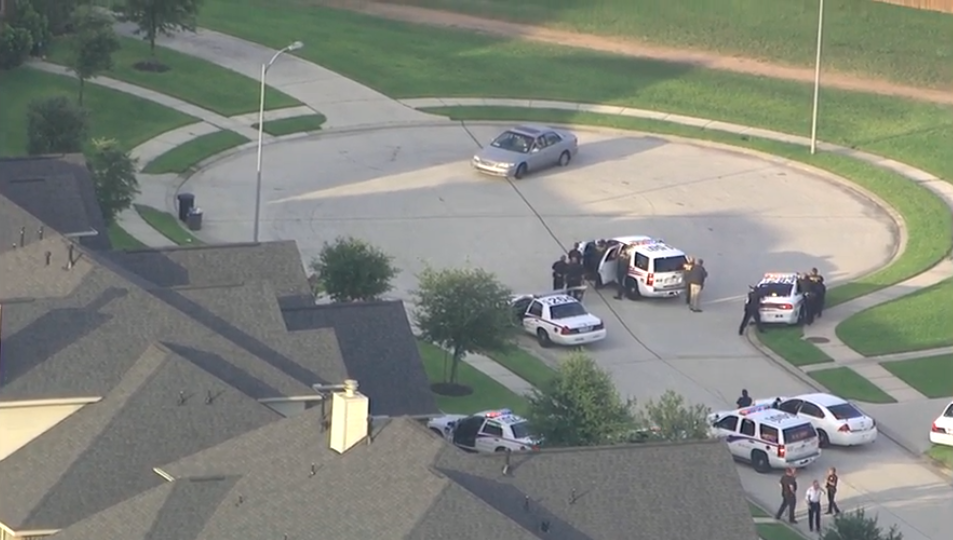 KHOU
SPRING, Texas – The suspect in a mass shooting that left six people dead, including four children, ended a 3-hour long standoff Wednesday night by surrendering to authorities.
The incident happened at a home in the 700 block of Leaflet in the Enchanted Oaks subdivision.
Deputies responded to a shooting and found the victims. The sole survivor, a 15-year-old female, told authorities the gunman was on his way to another home to kill more relatives. The deputies beat him to that home.  
A standoff took place in a cul-de-sac on Countrymeadows near Country Canyon. Neighbors were forced out of their homes as the situation unfolded.
After more than three hours, the suspect surrendered to authorities.
"The sheriff's hostage negotiators have successfully resolved this," said Constable Ron Hickman. "He's removed from the vehicle without incident."
The victims were ages five to 40. Four children and two adults died. According to authorities, it was a domestic dispute between a man and his estranged wife.
Authorities did not release the victims' identities and did not say how they might be related to each other or the suspect.
"Our hearts go out to the families involved in this tragedy," said Hickman.
http://www.khou.com/news/crime/5-people-fatally-shot-in-north-Harris-County-manhunt-underway-for-shooter-266516561.html