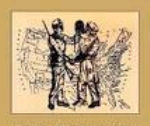 It would seem that we are seeing a toning down in reference to the assertion that the $26 trillion stolen by the banking elite is going to be paid back with interest by the American people.  In an interview on CNN on Sunday, Rand Paul seemed to have lost his sneer and tone of arrogance and did not say the words, "Social Security" one time.  And Paul Ryan has apparently decided he needs to go out into the general public and find out what the people on the streets want as opposed to the wants put forth from the 80% of the top 10% that bought and paid for his Senate seat. 
Well just in case they are reading these articles, I will make it clear as to what this American wants.
The debt erased
The budget deficit erased
The Federal Reserve removed from power
A new Constitutional monetary system
An end to NAFTA, CAFTA, and GATT
US corporations ordered to bring the trillions they have stashed in offshore accounts back to the United States and all profits taxed
The unlawful wars stopped immediately
The entirety of our army returned to the United States with orders to drive out the illegal aliens and secure our borders once and for all 
Huge tariffs put on all foreign imports
An end to our natural resources being shipped out of this country for manufacture. 
The way to solve the problems of the United States is so easy it is laughable.  Just undo the treason and bring the thieves and traitors to account for their actions.  This whole scenario could be accomplished in a matter of months and within a year all lawful US citizens could have pockets full of US currency which would be the envy of the world. 
People like Rand Paul and Paul Ryan know these truths to be self evident.  But they also know that their lives would be in immediate danger as soon as they made their intensions known.  To this I say, you still have no excuse.  Call up a million US militia minutemen who will gladly come to Washington DC and protect you with their lives while you accomplish what has to be done. 
I will never understand while seemingly good men and women with seemingly righteous intensions refuse to reach out and grasp the true power of the United States and that is we the people.  Even if the few good in power do not realize the awesome strength of the people, our enemies most certainly do. 
There is at present an undeniable push to re-divide we the people through race, religion, and gender.  I say re-divide because the people are definitely coming back together after 50 years of divisive tactics being implemented through the false left-right paradigm.   They did manage to divide our house against itself.  But now we are reunited.
I'll tell you what propagandists.  I don't care what the Republicrat Party says.  Donald Trump will not be the next president of these United States.  And just as surely I do not care what the Democans say.  Barack Obama will not be reelected.  And do you want to know why?  Because you bastards and the stupid few that follow you through your excesses have become the minority. 
The grass roots Tea Party, Independents, and the non-partisan 99ers will put Ron Paul and Jesse Ventura into the White House in 2012. We are a family once again, undivided; red, yellow, black, white, poor, and middle class.  This is our country and we are taking it back and you are going to be punished for your crimes. 
99ers and HR 589 supporters, will any among you go down in history and be counted among the patriots for accomplishing the Easter Project?   Six days and counting.
God bless the Republic, death to the international corporate mafia, we shall prevail.