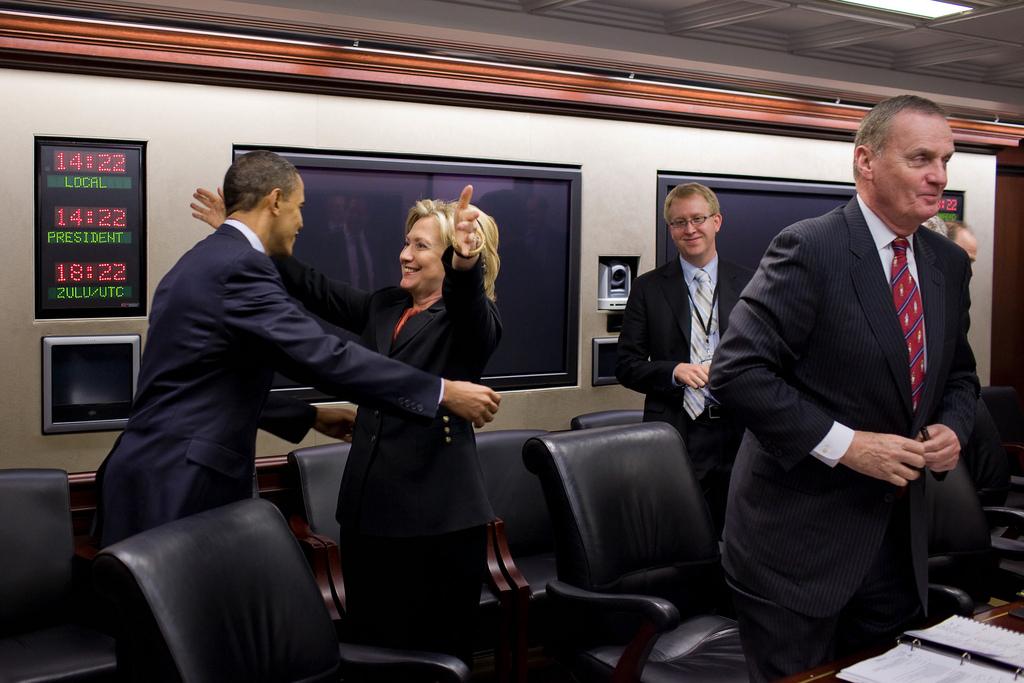 CNN – by Kevin Liptak
Washington (CNN) President Barack Obama and his former Secretary of State Hillary Clinton met on Monday afternoon behind closed doors to discuss "a range of topics," the White House said in a statement.
"President Obama and Secretary Clinton enjoy catching-up in person when their schedules permit," White House press secretary Josh Earnest said in a written statement.
The meeting lasted about an hour.  
The last time the pair met at the White House was in early December, when officials similarly described a wide-ranging discussion.
Neither session was announced on Obama's official schedule ahead of time, and both were closed to reporters.
Clinton spokesman Nick Merrill deferred to the White House comment on Monday's Obama-Clinton meeting.
Clinton, who's expected to announce her run for the Democratic presidential nomination soon, has come under criticism recently for only using her private email address while working as the nation's top diplomat.
Earnest has been faced with repeated questions about what the White House knew about Clinton's email habits, and whether they complied with administration rules.
Around the same time of the meeting, Clinton sent her praise for Obama's signature health care law on Twitter.
"16m covered. Young ppl. Preexisting conditions. Women get better coverage. Repeal those things? Embrace them!" Clinton wrote marking the fifth anniversary of the Affordable Care Act.
CNN's Dan Merica contributed to this report.
http://www.cnn.com/2015/03/23/politics/obama-clinton-meeting/index.html