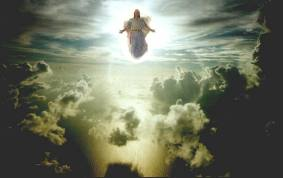 I was not going to write an article for today as it seemed a waste of time, seeing as how the world is coming to an end.  Then I considered the fact that the same man predicting the end of the world in 2011 had also predicted the end of the world back in 1994.  Man, was that a hangover.  Anyway, just in casies, here you go.
Israel's Prime Minister Benjamin Netanyahu met in secret with Barry yesterday in the people's White House.  Apparently Netanyahu and the Israeli government are not pleased with Obama's siding with his Muslim brothers in the Middle East.  Netanyahu will address the people's Congress today in the people's Capital Building to direct them as to how to conduct the people's business in the best interests of Israel.

Maybe he will ask for a raise in our yearly tribute from $10 billion to $14 billion.  Shit, there goes our last chance for HR 589.  But we shouldn't complain as the Jews are God's chosen people.  Looks like I'm going to be a second class citizen in heaven just like I am down here in hell.
If Barry the Rat really is a secret Muslim, does that mean he is going to get 72 virgins in heaven when his dies?  Wonder what Michelle thinks about that one.  Hell, she is probably a secret Muslim too, destined to get 72 studly virgins of her own.
I wonder if there will be any 99ers in heaven, probably not, if it costs very much to get in.  I wonder if gas will be free.  Fat chance if the Jews are running everything.  I wonder what kind of government they have in heaven.  I mean, do you think it will be a straight up monarchy?  Or do you think there will be a parliament made up of angels, but controlled by dual citizen Jewish angels, you know like what we have.
If it is a democracy, I wonder what exactly we would vote on.  Probably how much money we are going to have to pay to the Jewish angels who took over the Palestinian's cloud and forced them and all their virgins to live in a fenced-in area on the fringe.
I don't know about you, but I think tonight I will pray that God has a sense of humor.
So God, if you have not raptured all the good Christians away by the end of this day, bless this Republic, death to the international corporate mafia, we the free people of the American race shall prevail.