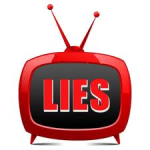 The lies of the propaganda machine came crashing down this past week.  All the sunshine they had been blowing up our arses in reporting that the economy and jobs were getting better, was shown to be a pack of lies.
It is amazing, right up until the crash in 2008, the so called economists told bald faced lies in reference to the upcoming crash that they knew was on the way.  Through the lies the general population lost more money in the phony stock market crash than they would have had they known the truth.  And of course all of this was common knowledge…for a while.

For about a year the economists stayed quiet and said nothing.  And then they came forth with a new batch of lies designed to persuade the population to start throwing their money into new Ponzi schemes because the illusion was that the economy was growing and money was going to be made.  Now that their latest lie has become common knowledge, they have once again slithered back into the shadows.
These people are the lowest form of life ever to exist on this planet and anyone who listens to them deserves exactly what he or she gets.
The propaganda in general seems to be at a standstill.  The reason being, I believe, they haven't settled on a new set of lies yet.  And of course their credibility is pretty much gone for all intents and purposes.  So they come at us with feel good stories about war heroes and reruns of the Casey Anthony trial and are becoming more tabloid by the day with their stories of Charlie Sheen, Lindsey Lohan, Hines Ward, and the royal family.  More and more the latest music sensations are performing their acts on the news.
Whether we here on the internet realize it or not, we have hurt and continue to hurt the mainstream propagandists and their elitist masters in a big way.  In seeing the internet taking over the output of information, the propagandists have tried to ply their wares in our realm, thinking that their enormous wealth would allow them to dominate.  But it has not, as they are stigmatized by their logos and their association with deliberate misinformation.
Personally I am enjoying watching them squirm as every new propaganda surge is shoved right back in their face.
In 2008 they were able to remove Ron Paul from contention for President.  This time their attempts are meeting no success and are fading to jeers of ridicule and laughter.
The 99ers will be looking for a few words.  Well here you go.
As sure as Ron Paul has been ignored in an attempt to remove him from the equation, so have the 99ers.  But our enemies are about to reap what they have sown as we come forth to remove them from power.  One of President Obama's stooges put forth a statement the other day that said unemployment was not going to cause the citizenry to vote one way or another.  This has to be the dumbest thing I have ever heard.  And again, accomplish nothing more than further diminishing the mainstream propagandist's credibility.
I would like to tell you there is hope for HR 589 unemployment extension, but frankly at the present I do not see it, unless Obama intends to use it as a bargaining chip to justify his cutting the throats of our brethren and sisteren among the old, the sick, and the poor.  I say if it happens, good deal, but it will not serve the purpose he intends.  We will use the money to survive to make it to 2012.  And then we will stand as one in punishing Obama for what he is about to do to the weakest among us.
There was a report dealing with federal judges awarding SSI claims that I will address in conclusion.  The report said that federal judges are finding for the claimants in 100% of the SSI cases.  And this fact was being used to imply that the judges were somehow corrupted.
Out here in the real world we know that before an SSI claim makes it before a federal judge it has already been wrongfully denied over and over again literally for an expanse of years.  And when the citizen applying for the benefit finally gets it, through the federal judge, he or she gets screwed out of the lion's share of the back pay they should have received.  And of course those in the administrative, quasi judicial, treasonous bureaucracy that wrongfully denied them and made them suffer for years, are never penalized in any way.
So to this one I say, "May you rot in Hades, you two bit neo-con propagandist scum."  And I'll tell you what else, after we have reinstated our Republic under our Constitution, we are going to have our right to the common law restored and any and every denial made by a government employee toward a citizen, is going to be before a federal judge at the first instant.  And if that government employee is found to be acting in an arbitrary and capricious way that violates the citizen's rights, he or she is going to be doing a little stretch in a federal prison.
God bless the Republic, death to the international corporate mafia, we shall prevail.