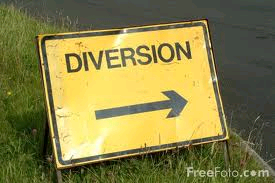 Many would like to know exactly what is being done in reference to solving our ever worsening jobs problem.  You would think that as our continuing loss of jobs is the number one issue in America today, it would be all over the mainstream news.  Not so.  The fact is unless you are an Egyptian living in America you might as well not bother turning the television on.
I have been reading a lot of comments saying we need to do what the Egyptians did and little blurbs such as "Walk like an Egyptian."  I have something to tell you.  The Egyptians haven't accomplished shite.  The fact is if Jose Mubarak had dropped dead of a brain aneurism nineteen days ago, the Egyptian people would be in the same condition that they are in today.  That is living under martial law and under the control of a military dictatorship.

I will tell you why the Egyptians, who have been living under tyrannical control for the past 60 years, are going to continue that way.  It is simple.  The wrong people have the guns.  When the new Egyptian democracy emerges the people of Egypt will be offered the option of one, two, three, or four candidates that have already been bought and paid for by the international corporate mafia.  How do I know this?  Well, we are still sending them the bribe money. 
This whole Egyptian circus is nothing more than an international distraction which has cost us nineteen days of press coverage for the ongoing crisis in America.  It should be front and center in the mainstream news that the sleazy, two bit con man Soetoro is proposing cutting heating assistance for the poor.  But I guess we can just freeze to death in the comfort of knowing that the Egyptians did something, though no one is quite sure what.
I will tell you something else.  I am sick and tired of seeing rich Egyptians in America on my television screen spouting how great Egypt and the Egyptian people are.  I have a message for these Egyptians living so well in my country while declaring their love and loyalty for Egypt, and that is, get out.  We do not want nor need you here.
We 99ers need to ignore every distraction and focus our total attention on solving our own problems.  What happened in Egypt is not a revolution by any stretch of the imagination and I am sick of hearing it identified as such, as doing so takes away from the true meaning of the word.  The mainstream propagandists are trying to brainwash us into the idea of a revolution consisting of nineteen days of protests in Egypt, which the Watts Riots make look like a Sunday School outing.
If there is a revolution in the United States you will know it as there are going to be millions dead and rivers of blood.  Don't think so?  Look at the last time we Americans went at one another.  During the Civil War approximately 620,000 died as a direct result.  The population of the United States at that time was around 31.4 million.  Our population today is right about 340 million.  Do the math.
If there is a revolution in this county it will be 80 million patriots destroying 450,000 traitors and how ever many UN troops our enemies want to bring from China, Russia, and every other social communist country around the world.  These foreigners who would come at us wearing the UN blue had better realize that if they come here to fight us they will not be going home, as their bones will bleach across the land and their blood will feed our beloved soil.
The other day on MSNBC the commie piece of tripe, Chris Mathews, looked straight into the camera and with a snide look said, "And they did it without guns," in reference to Egypt.  Well I have a message for the Bolshevik butt licker Chris Mathews and that is, "The Egyptians have accomplished nothing without guns, and they will continue to accomplish nothing without guns, up and until they start blowing each other up with car bombs, like they are doing in Iraq and Afghanistan.  This is your commie democracy at work, Chris.  You like to look like a tough guy when you are talking about taking our guns.  The fact is when you run your mouth; it is only with the expectation that someone else is going to back it up" 
Wow, that felt good.  I apologize but these commie scum bags are becoming too emboldened and they are in dire need of being taken to task.  Now that I've got that off my chest we can get back to brass tacks.
We 99ers need to redouble our efforts this week.  For myself I am going to try to find a way for us to get closer to the Ways and Means Committee.  If we know what they are doing from day to day maybe we can find a way to push HR 589 through the committee with more efficiency.
If anyone comes up with an idea, do not be bashful.  Go forth and do.
SIGN UP FOR THE NATIONWIDE RALLY!!
CHANGE YOUR PARTY AFFILIATION TO NON-PARTISAN!!
SEND IN DOSSIERS OF YOUR HOMETOWN CORPORATE MAFIA!!