AOL – by RYAN GORMAN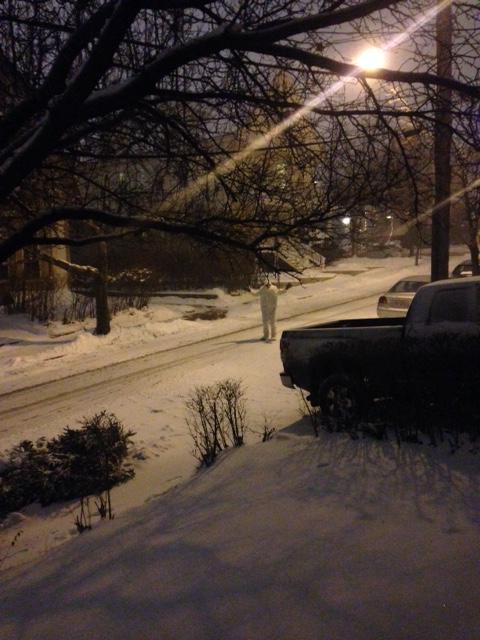 Some people, believe it or not, like the snow.
A hero dressed as a Yeti has taken to the streets of Boston as the city is being hammered with two to three feet of snow in a historic blizzard.
Pictures of the furry giant have surfaced all over social media as people try to find a lighter side to the crippling snowstorm.
Beantown received about 14 inches of snow through Tuesday afternoon and was expecting another 12 inches or more.  
Images of the arctic beast captured him sauntering around the city throughout the night.
The colder and snowier the weather became, the more frequently the pictures showed up online. The yeti's Twitter account has also been trolling the masses freaking out over a snowstorm.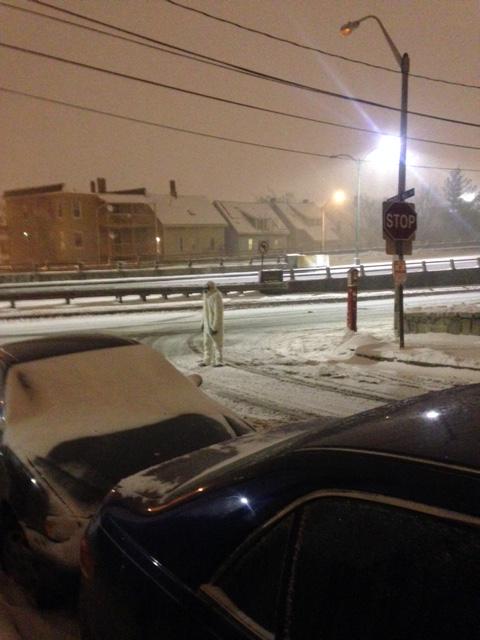 Many take large storms in stride, but many also forget how much fun they may have had on snow days as children — especially as cable news networks cover every accumulated inch as if it was one step closer to an apocalypse.
The Boston yeti reminds everyone that snow can be fun, even for adults.
http://www.aol.com/article/2015/01/27/yeti-storms-boston-as-blizzard-tightens-icy-grip-on-new-england/21135642/?a_dgi