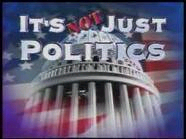 All Americans were glued to their TVs as Federal Reserve Chairman Ben Bernanke took to the stage for his second press conference.  And what did old Ben have to say?  Well, he said that our debt is now about 100% of our gross domestic product, that wages are not keeping up with inflation, that the recovery is going to be a lot slower than originally thought, and that if we do not take measures to pay down our debt we are going to go bankrupt.
Just who in the hell do we owe that debt to?  Oh, that's right, Ben Bernanke and his band of two bit thieves that make up the Federal Reserve.  How did we incur that debt?  Borrowing money to bail out the two bit thieves that make up the Federal Reserve.  And who do we owe that money to with interest?  Ben Bernanke and the two bit thieves that make up the Federal Reserve.

My God, there are a couple hundred million of us having our property taken by this pathetic little worm and his cabal.  Why are we allowing it?  All we have to do is say no.  Not only can't they take it from us, but we can kick their arses and put them on a slow barge to Somalia.  And as my brother in arms, Spike Timmons of Indiana Freedom Talk Radio has suggested, put a rope with a bottle of barbeque sauce attached to it around their necks before they go.
Barack Obama AKA Barry Soetoro AKA Barry the Rat says he is going to bring home a whole ten thousand of our troops from Afghanistan.  So this is what he meant when he said on the campaign trail that he would bring our troops home from the Middle East.
And what are the gumshoe ace reporters in the propaganda machine saying about all of this?  Well they are saying, "It's just politics."  Well I'm going to define this for you.  "Just politics" means a pack of thieving liars continuing to lie and steal hand over fist.
Every day thousands of 99ers are receiving that final unemployment check and joining the ranks of the uncounted.  I'm going to tell you what our enemies are thinking.  By 2012 enough of us will have exhausted our unemployment and ceased to be counted for them to proudly exclaim that the unemployment rate is now down to 7% and if anyone shouts out, "That's a goddamn dirty lie.  How can they get away with saying this?"  Well that's just politics.
I think what we had better do is outlaw politics (lying and stealing) in our government.  As I said earlier, there are a couple of hundred million of us and we are heavily armed.  Like the big fat Australian kid getting slapped around by his puny little classmate that was only half his size, we need to come unglued and body slam these bastards.  We have right on our side.  They are breaking the law.  We are the victims.
The mainstream propagandists are trying to compare us with the Greek people, saying that we caused this mess and do not want to suffer the pain it is going to take to fix it.  This is an outrageous lie on both accounts.  The Greek people are not the problem in their country.  They are simply saying "You are not going to take our wealth to bail out these foreign bankers just because they chose to base themselves in our country while they were committing international derivatives fraud."
I saw one propagandist saying that though we know who stole our wealth and that it was absolutely criminal, that we can't prosecute, because it would be too hard to defeat these people in court, because they have billions for their defense.  Not only is this a classic example of the inequality in our country, but it is also bullshit.  If someone is arrested and charged with a drug crime they are automatically assumed guilty and all their assets are seized.  In short they cannot use one ill begotten dollar to pay for their defense.
The people in our so called Justice Department could very easily bring these thieves to justice.  The problem is that in doing so it would be found that they, their bosses, and colleagues are implicated in the crimes.  This is why we have to clear the slate and start anew.
When we take our country back and reinstate our Constitution we must go out into the general public and pick people off the street to sit on grand juries and hand down the indictments.  We must strip every one of them of their wealth from the top to the bottom and then take whatever measures are necessary to make sure they never do anything like this again.
Remember they have stolen trillions and continue to steal with complete immunity while the common man and woman are held to a standard of zero tolerance for a seat belt traffic infraction.  This is the stuff revolutions are made of.  And I don't know about you but I've reached the point that I really don't care whether the revolution is achieved peacefully through the election of Ron Paul or violently through the use of our liberty teeth.
They think they can treat us like dogs.  They are going to find out that sometimes the dog bites and once blood is drawn they will be at the mercy of the pack.
God bless the Republic, death to the international corporate mafia, we shall prevail.