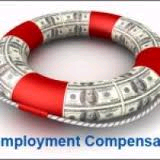 Imagine a person owning a business and that person, out of necessity to run the business, has hired employees and given them responsibilities.  One day your employees tell you they all need new cars.  You say that's not unreasonable as the business is doing well.  And then you find out that the person writing the paychecks has been paying out amounts in excess of anything you ever intended.  You go to your employees to enquire as to what is going on.  They tell you that they had a meeting and raised their pay and gave themselves more benefits. 
You are then alerted so you start looking at the books.  It takes you days to decipher as they have been compiled in a manner designed to deceive.  At the end of the day you find out that your business is in big trouble as your employees have been milking and defrauding your business through relationships they have established with other businesses. 

You decide to crash a board meeting.  On the way to the meeting it dawns on you that you are driving an old car while those who are your employees are getting a new car every year.  You get to the meeting and are denied access.  You say this is my business, how dare you say I can't come in?  Your employees tell you that they have voted to have you excluded from the meetings. 
You decide to fire them, but when you go to the procedure to get rid of them, you find out that it too has been altered.  You find out that the only way you can replace them is with one of their friends or a member of their family.  Thus your business has been stolen from you by criminals who have betrayed you.
This is the situation we 99ers now find ourselves in.  The very people that should be addressing us as their superiors are dismissing us as insignificant. 
In contacting the Press for the House Ways and Means Committee, I demanded my right to be in attendance in knowing when the hearings would be held and what would be said.  I was told that my access to the meeting consisted of seeing it on a live stream on my television.  That is if the leadership decided to put it there. 
As for any further information as to who among my employees is doing what, well that information is privileged unto them. 
Our Reporter of the Day, May-lee, reported
"I called for both the Republican and Democratic Press Committees. I got secretaries for both calls. The Republican secretary said "they were told to tell anyone who called that they had no idea when this bill would ever be debated". Nothing else. No other comments. I then called the Democratic Press Committees. Male secretary advised they won't know, until the Republican Party committee brings it to their table for debate. Supposedly has not been done, and the Democrats cannot do anything, until the Republicans make a decision."
You have to love the false left-right paradigm.  This is unacceptable.  When we were employees our employers could watch every move we made all day long.  Now days in fact, employers are putting their employees under camera surveillance.  But we, as employers of our government are told basically that our business is none of our business. 
We have the numbers, if we can muster the will power we can force our employees to give us day by day updates in reference to what they are doing.  All we have to do is keep on hounding them to the point that it costs more to answer our thousands of inquiries than it would to just simply tell us the truth.
Think about what they are doing to us.  If HR 589 is no more than a ploy to gain votes for the extreme left wing, then we as 99ers in trying to push and support the legislation are doing nothing more than urinating up the proverbial wet rope.  This whole thing is eating time that we do not have.  If HR 589 is not going to pass we need to be adjusting our strategies accordingly. 
Look at it this way, all we are asking for is the truth and for some reason they do not want to tell it to us.  So with no other recourse we must keep after them and increase the number of people calling in every day, all day long.  If they want to take the position that we are being ridiculous in doing so, we must take the position that they are being ridiculous in not just telling us what we want to know.
HR 589 is supposed to be emergency legislation which would indicate a priority.  If not, why not?  All we can do is keep demanding answers.
God bless the Republic, death to the international corporate mafia, we shall prevail.
House Ways and Means Democrats Press – 202-225-4021
House Ways and Means Republicans Press – 202-225-3625
Or you can just call the Capitol switchboard at 1-866-220-0044 and ask for the above listed offices or one of the members of the Sub-Committee on Human Services.
Geoff Davis, KY, Chairman
Lloyd Doggett, TX Ranking Member
Jim McDermott, WA
John Lewis, GA
Joseph Crowley, NY
Adrian Smith, NE
Erik Paulsen, MN
Rick Berg, ND
Tom Price, GA
Diane Black, TN
Charles Boustany, LA