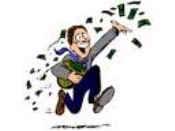 So what is new with the 99er issue?  Well, I just got a whole six week extension from the State of Oregon, thus proving that states can step in and remedy the situation that the federal government refuses to acknowledge.  I believe the State of Oregon had alternative motives for its action as crime is running rampant here; you can't lay down a pencil in the library without someone pinching it. 
The Californians coming to Oregon to develop and sell our real estate are starting to have a little problem getting people to come here, as even in the best neighborhoods home break-ins and person to person robberies are becoming the rule rather than the exception.  Convenience stores, even in the smaller areas are being hit, not to mention the banks.

The suggestion that the 15% unemployment rate was not to blame for the increase in crime finally became ridiculous.  Now maybe when the crime rate drops for six weeks those who advocated for the six week extension can say, "See we told you so."  And maybe, just maybe they will examine the correlation between the increase in crime and the lack of unemployment extensions throughout the country.  Then, if they care at all they can look at how much the increase in crime is costing compared to what the unemployment benefits would cost, and maybe decide that it just might be a good idea to pass some federal extensions, as it is cheaper and a lot safer.
As for my grandiose six week extension, I will take 10% of it and pay back my friends and family some the monies they have lent me to survive the past year.  10% I will use to buy as much of the basic essentials that I can; toilet paper, toothpaste, razor blades, and such.  And the final 80% will be handed over to the utility companies.  The money, though a blessing, only seems to be prolonging the potential for agony.
Though I am ready, willing, and able I don't see the prospects of getting a job in the next six weeks as any better than those of the past six weeks. 
The only hope I hold is that Ron Paul and Jesse Ventura reach the White House and start correcting the situation that has us in this downward spiral.  I will take tough times; all I need is a promise of hope.  If we can just get to work undoing the damage that has been done it is not impossible that we might see our Republic functioning once again under our Constitution. 
However, I will make it perfectly clear; I believe our enemies are going to insist on being pacified through war before that is going to happen.  I don't know how everybody else feels about it, but if there is to be a fight I would just as soon get it over with so that if I survive, I can start living again.
God bless this Republic, death to the international corporate mafia, we shall prevail.