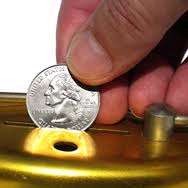 So far $46 million has been donated by American citizens for relief in Japan.  $1.3 billion was donated for the Haitian disaster and $5.3 billion went to the Gulf Coast after hurricane Katrina, marking a sharp decline in American generosity.  And what is causing that decline?  Well it is a fact that most charitable donations in the United States come from our middle class, as the rich do not care in reference to misery and suffering.  That being the case as our middle class continues the shrink, so does our ability and willingness to help others.
If you think about it, if each billionaire just gave five million dollars to charity, suffering around the world could be, at minimum, reduced to the point that starvation would not be an issue.  But we need to understand that the rich elite, not only applaud starvation, but are working toward a 90% world population reduction.

Human life on this planet has actually become to the elite a detriment to their accumulation of wealth.  And we 99ers wonder why we are being ignored and identified as unnecessary and in the way.  If you look at the present situation with the nuclear crisis in Japan, are the elite worried about the people there who will die a slow miserable death from radiation poisoning?  No they are not. 
Their main concern is losing the profits they are intent on in building a hundred more reactors in the United States.  And of course the $58 billion in loan guarantees from the U.S. government to aid them in their venture.  So there is another $58 billion more going to billionaires. 
$58 billion would not only pay for HR 589, but would also finance a 26 week Tier 5 extension.  These bastards are treating us like dirt in our own country and expecting us to pay them to do so. 
We 99ers have got to step forth and assert ourselves.  I feel like I've made that statement so many times that it is beginning to lose its luster.  God damn it, either we stand up and fight or admit to ourselves that we are a bunch of spineless worms and deserve to be living in the streets and eating out of dumpsters. 
It is time to fight.  The Easter Project can cause an effect.  People coming out on the streets on April 2nd can have an effect.  But for Christ's sake we have to get off of our dead asses and do it, as no one is going to do it for us. 
We have got to remember who we are.   We are Americans and our forefathers conquered this continent.  We cannot just throw it away because to keep it involves a fight that might be a little dangerous.  If we do throw it away we spit in the faces of those who gave their lives to acquire it for us.  And I promise you our grandchildren will piss on our graves and curse us as cowards.  It is time to make a stand.
God bless the Republic, death to the international corporate mafia, we shall prevail.